Welcome to...
Fairfield
County
By
Owner
TM
FairfieldCountyFSBOTM
...two of the many web sites owned by Personal Technology Enterprises, LLC & PTE Investments.
©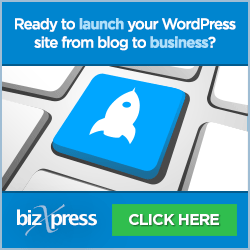 ---
We are just getting started with the Covert Store Builder software, along with several other great products the company has created. I will be using the software on this Website in the near future and will update this note once it is ready to go.
Our first site with this software installed is live - IWantThatSale.com
Note, I am an authorized reseller of their products and am very impressed with the quality of what I've seen so far. FYI...their products include a 30-day guarantee so your purchase decision is protected should you find it not to be what you had hoped for!

Looking for more information, Websites, resources, FSBO services and FSBO For Sale Buyer Owner listing sites, use the handy Google Search above to aid you in your search. Good luck with your search. Thank you for visiting, we hope you will visit us again in the future!
Real Estate Newsletter -
Daily News
Help for Homeowners facing foreclosure
Hotlines in Connecticut & National:
Community Action Committee of Danbury
203-744-4700
Governor's Hotline
877-472-8313
Homeownership Preservation Foundation
888-995-4673
888-995-HOPE
Neighborhood Assistance Corporation of America
888-302-6222
---
Find Your Small Business (or Idea)
Now Build a Web Site That Works.
Wait until The 3 Minute Shortcut has finished, or pause it, before touring these visual links...

Tube It!
Tour It!
Join It!
Tortoise It!
Doubt It?
Try It!
Videos From The Heart
How SBI! Makes You Succeed
SBI! Family Bulletin Board
SBI! Business Philosophy
Ask Anything To An SBI! Owner
Risk-Free Test Drive
(The middle four links above open a new browser window.)
Find the type of business that best describes what it is that you do (or want to do). Then while you are browsing and spot a business idea/topic of interest, click to see how to truly use the Net to make that specific business (or business idea) thrive! And, you'll be amazed at the depth of resources, personal assistance volunteered by other SBI'ers and the team at Site Sell!

---


---
---

MYSS! 2002 still current for today's Internet-based businesses ...updated to keep up with today's business focus!

Find out today how to truly make your Site Sell!
---
You know it's time to put your business on the web... ...or you know you need a better web presence for your business. And, you need help to quickly launch your business online.
Here's a complete solution that you can try, risk free, today! Be up on the Internet in days, not weeks.
Take advantage of the Build It! approach to quick, professional looking, do-it-yourself web presence for your business TODAY!

No need to hesitate, Site Build It! (SBI!) is a risk-free solution that you can take advantage of today! Don't delay. You'll be very pleased with your new Internet web-based business presence and success. Check out the success stories of others who made the same decision and have profited from taking that initial step you are contemplating today!
IMPORTANT! Looking For Get-Rich-Quick? Look elsewhere. SBI! builds businesses. Real ones. That takes some work. Yes, the SBI! tools do remove all the barriers, reducing the work and time required by 90%. But you have to supply the motivation.
Remember, try it today - it's a risk-free. Purchase SBI! today. Use it. Even register your domain name (it's included in the price). If at any point in time SBI! does not exceed your expectations, we will refund you immediately and you can keep the domain name that you registered as our thank-you for giving us a chance at your business. Only by trying can you discover what you and SBI! will accomplish together. And we take all the risk while you try.

Find out today how to launch your business on the Web today!
tm